Tuesday Wonderland
Svensson, Esbjörn (e.s.t.)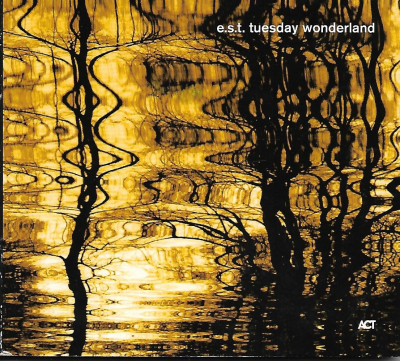 Tuesday Wonderland
Svensson, Esbjörn (e.s.t.)
CD
ACT 9016-2
2006
2006
1000503183
Begagnad
Årtal skrivet på insidan av utvikningskonvolutet.
Esbjörn Svensson p, Dan Berglund b, Magnus Öström dr. Utviknings-digipac.

"In the beginning it was Sweden, then Europe and now it's the world. If any one is in any doubt about how original, absorbing and dynamic this band is, then get Tuesday Wonderland, their tenth album." (JAZZWISE, UK)
11 spår; speltid drygt 55 min.
Fading maid preludium
Tuesday Wonderland
The goldhearted miner
Brewery of beggars
Beggar´s blanket
Dolores in a shoestand
Where we used to live
Eighthundred streets by feet
Goldwrap
Sipping on the solid ground
Fading maid postludium
Pris:
100
kr