Gushpanka
Gushpanka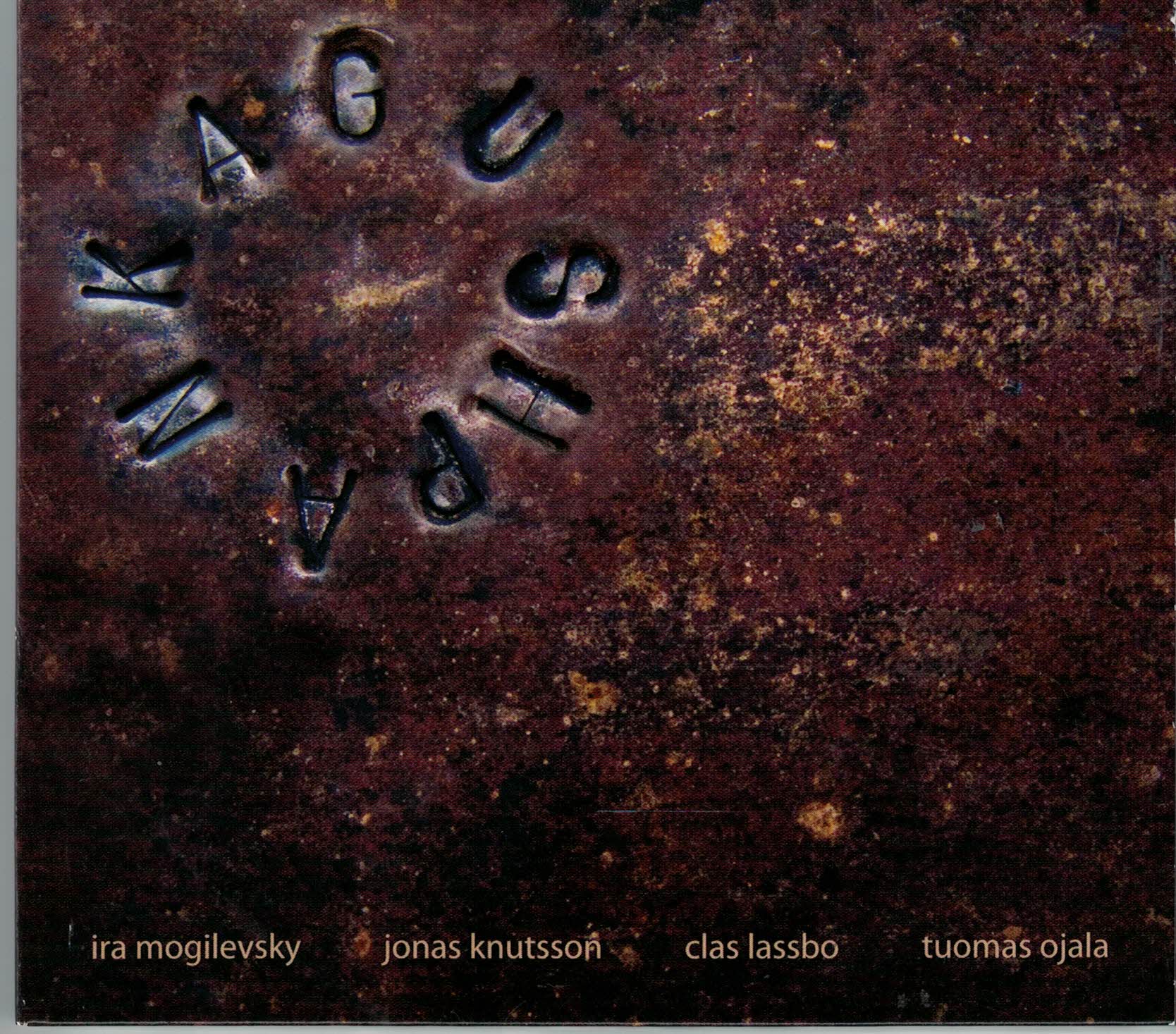 Gushpanka
Gushpanka
CD
Apart APCD009
2007
2007
1000511016
Ny
Bakom detta märkliga gruppnamn (hebreiska, ungefär "varumärke") döljer sig en mycket internationell kvartett. Kapellmästare är den israeliska pianisten Ira Mogilevsky, som bildade gruppen tillsammans med den finländske trumslagaren Tuomas Ojala. Här ingår också svenskarna Jonas Knutsson sax och Clas Lassbo b. Digipac.

"...There is some beautiful playing on this disc from all four musicians but Jonas Knutsson is especially lovely to listen weaving arching melodic lines from his saxes, underscored by Ira Mogilevsky's tuneful pianism. Both bass and drums form a solid base for the two leaders with some really intelligent and class playing from them both. Fantaskig (track 7) is a really beautiful tune and I shall be playing it often I'm sure of it with Jonas introducing the theme before passing it to Ira. These are highly talented musicians with a lot to offer and I'm sure they have a great future ahead of them....Jazz has a great future when it resides in hands like these. I recommend this disc wholeheartedly." (Steve Arloff)
10 spår; Speltid 53:00.
A way to begin
Algo-rhythm
South of the north
Counter reset
Prelude V
Salt&sugar
Fantaskig
F
Unsaid. And passed by
No hope
Pris:
160
kr