Let my children hear music
Mingus, Charles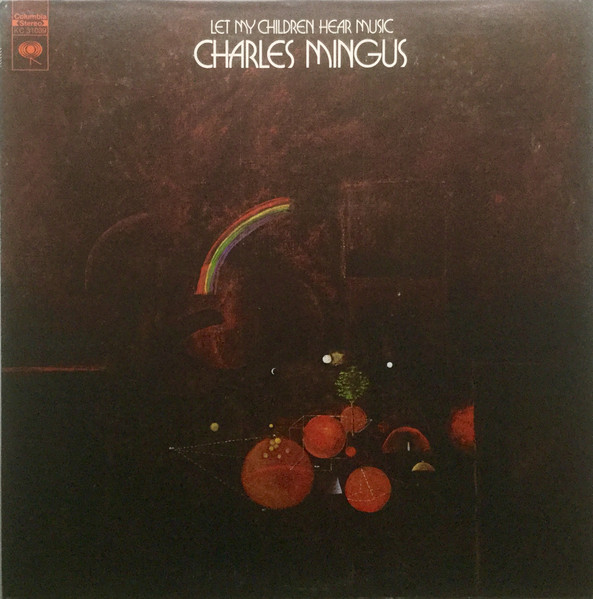 Let my children hear music
Mingus, Charles
LP
Columbia AL 31039
1971
Trol 1980-tal
1000513720
Vinyl Nära nyskick
USA-pressning. Textbilaga saknas. 
Basisten & kompositören Charles Mingus (1922-1979) spelade mestadels med mindre grupper, men skrev mängder av musik för större orkestrar. Musik som han sällan fick möjlighet att framföra på det sätt han strävade efter. Det här albumet är ett undantag; här har han till sin förfogande en stor, relativt välrepeterad ensemble, som framför ett antal av hans verk. det äldsta från 1939. Bland de medverkande märks Snooky Young, Lonnie Hillyer & Joe Wilder tp, Julius Watkins frh, James Moody ts och Charles McCracken cello.

"On the original LP issued by Columbia, Mingus thanked producer Teo Macero for "his untiring efforts in producing the best album I have ever made." From his deathbed in Mexico in 1979 he sent a message to Sy Johnson (who was responsible for many of the arrangements on the album), saying that Let My Children Hear Music was the record he liked most from his career....this album does, in fact, rank at the top of his oeuvre and compares favorably with the finest large-ensemble jazz recordings by anyone, including Ellington....From the opening, irresistible swing of "The Shoes of the Fisherman's Wife Are Some Jiveass Slippers" to the swirling depths of "The I of Hurricane Sue," these songs are some of the most glorious, imaginative, and full of life ever recorded...."Hobo Ho," a holy-roller powerhouse featuring the impassioned tenor of James Moody, reaches an incredible fever pitch, the backing horns volleying riff after riff at the soloists, the entire composition teetering right on the edge of total chaos. Let My Children Hear Music is a towering achievement and a must for any serious jazz fan....One can't recommend this album highly enough." (Brian Olewnich, allmusic.com)
6 spår; speltid ca 55 min.
The shoes of the fisherman´s wife are some jive ass slippers
Adagio ma non troppo
Don´t be afraid, the clown´s afraid too
Hobo Ho
The chill of death
The I of Hurricane Sue
Pris:
150
kr