Plus 4
Rollins, Sonny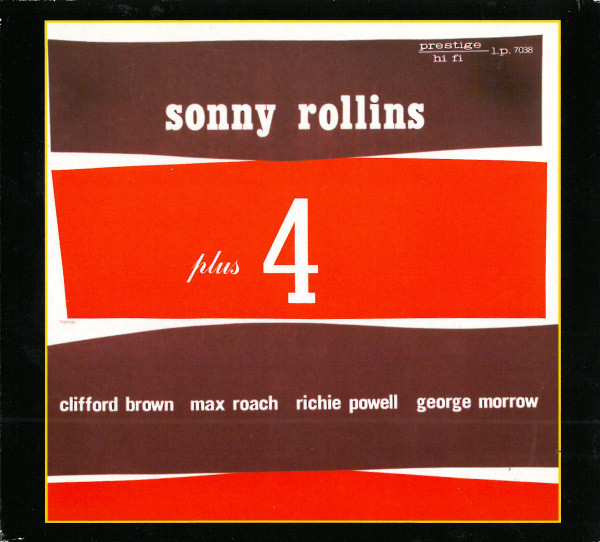 Plus 4
Rollins, Sonny
CD
Prestige OJC20 243-2
1956
2004
1000516610
Begagnad
Tenorsaxofonisten Sonny Rollins var 1956 medlem i Clifford Brown-Max Roach Quintet och han använde sig av den gruppen på den här skivan i sitt eget namn: Clifford Brown tp, Richie Powell p, George Morrow b, Max Roach dr. Utviknings-digipac med text av Ira Gitler.

"...The high points of this particularly strong hard bop set include "Valse Hot" (an early jazz waltz), a rapid rendition of "I Feel a Song Coming On," and Rollins's classic "Pent-Up House." Trumpeter Brown (heard on one of his final sessions) is in excellent form, as is the strong rhythm section and the young tenor-leader himself. This excellent music is also included as part of Rollins's seven-CD box set for Prestige." (Scott Yanow, allmusic.com)
5 spår; speltid 32:11.
Valse hot
Kiss and run
I feel a song coming on
Count your blessings
Pent-up house
Pris:
100
kr