Outpost
Hubbard, Freddie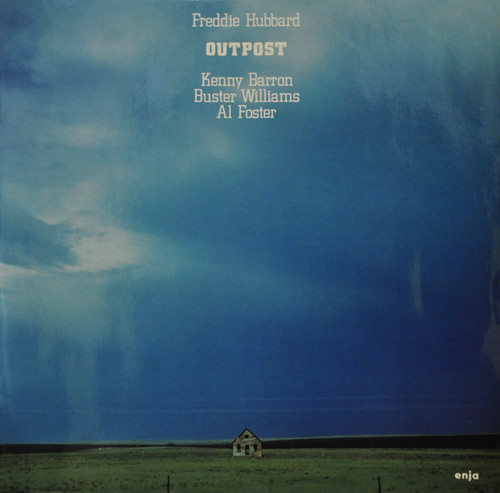 Outpost
Hubbard, Freddie
LP
Enja 3095
1981
1981
1000524480
Vinyl Nära nyskick
Tysk pressning.
En veritabel drömkvartett, under ledning av trumpetaren Freddie Hubbard, eller vad sägs om Kenny Barron p, Buster Williams b och Al Foster dr?
"This little-known set was actually a special outing for Freddie Hubbard. Pianist Kenny Barron, bassist Buster Williams, and drummer Al Foster are quite complementary on the diverse material that includes "You Don't Know What Love Is," two Hubbard originals, Williams' "Dual Force," and Eric Dolphy's "Loss." Hubbard can be heard in prime form throughout." (Scott Yanow, allmusic.com)
5 spår; speltid 37:02.
Santa Anna winds
You don´t know what love is
The outpost blues
Dual force
Loss
Pris:
100
kr